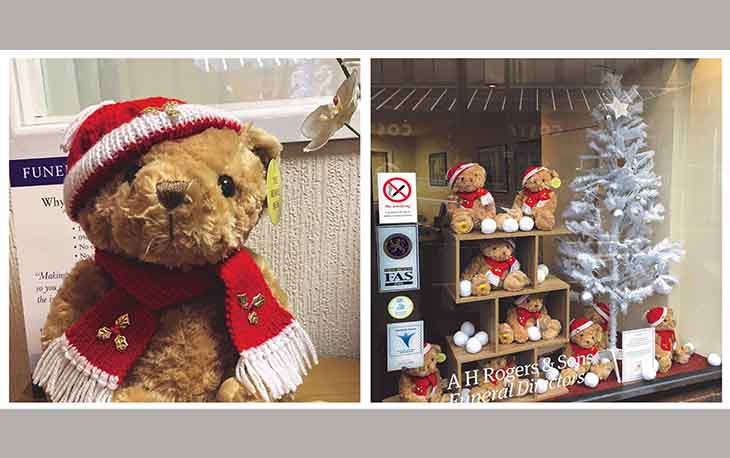 The community in Eastleigh who knit clothes for premature babies have kindly made hats and scarves for the memory bears that form part of the window display in the Eastleigh funeral home.
Each year a memorial Christmas tree is put in the window and people are invited to write a message of remembrance on a star for someone special they remember at Christmas.
A H Rogers 7 Sons works closely with Southampton University Hospital and in 2018 formally dedicated one of their remembrance chapels to babies and young children who have passed away.