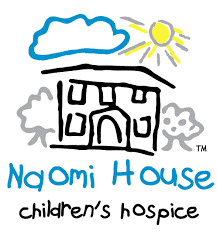 Funeral teams from A H Rogers & Sons Funeral Directors, Eastleigh and B Matthews Funeral Directors took part in the Hampshire Rainbow Run, to raise money for Naomi House Children's Hospice.
Lisa Wickes-Eales from A H Rogers ran the three-kilometre fun run alongside Keely Warren and Sarah Pryce-Jones from B Matthews they raised £150 for the hospice.
Lisa said: "The day was great fun, being pelted with powdered colourful paint was a spectacle and what made it even better is knowing that we were raising vital funds for the hospice."
Naomi House hospice provides expert care for life-limited and life-threatened children, young people and their extended families from Hampshire, Wiltshire, Dorset, Berkshire, West Sussex, Surrey and the Isle of Wight.
Lisa continued: "The work they do is so important, and we hope that the money we have raised will help the hospice to keep providing such incredible care and support."