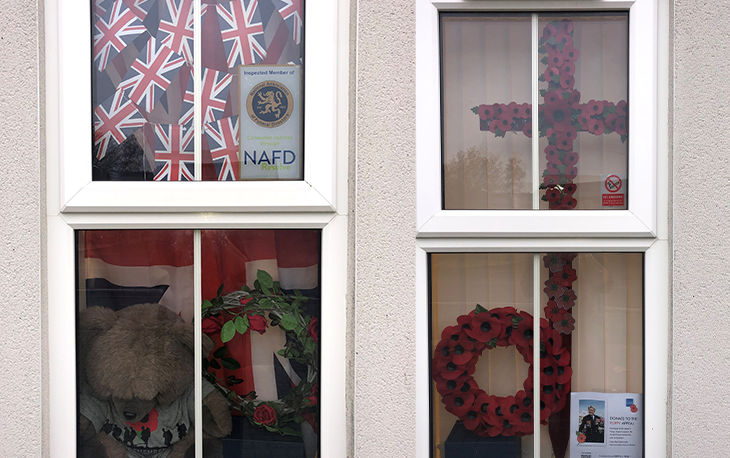 A H Rodgers & Sons in Hedge End decorated their windows in support of the Royal British Legion and to honour both fallen and serving members of the Armed Forces community.
The team have also written and sent out messages to families along with a packet of poppy seeds.
One family called to personally thank the team:" it was lovely and very thoughtful, I just wanted to pass on my thanks to the staff in the branch".